Each member of the ESCO leadership team provides unique strengths, with backgrounds of varying industry experiences, all with proven accomplishments and results.
These unique skills and experiences allow ESCO to provide a superior product at competitive costs with the strength to remain the industy's trusted choice for hearing aid loss coverage.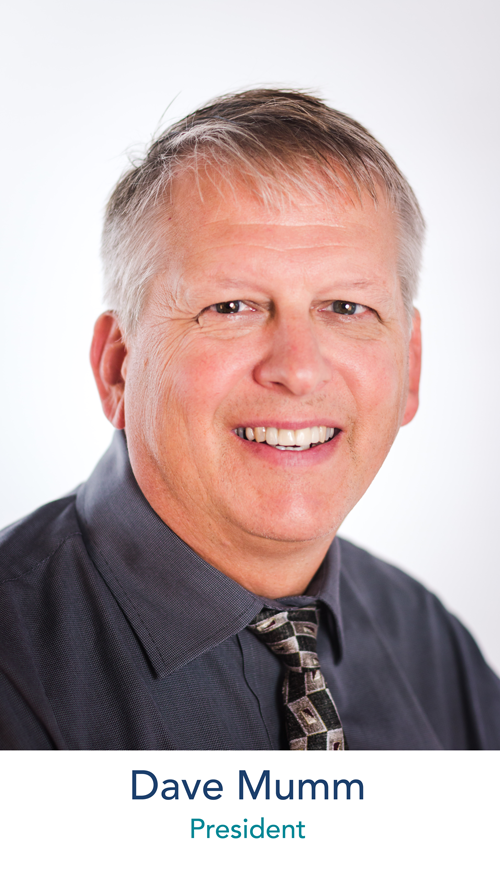 Serving as the president of ESCO, Dave is responsible for the financial operations of the organization, as well as administrative and risk management functions. Additionally, he oversees the ongoing development and implementation of control systems to report accurate financial results, preserve company assets, and mitigate risk.
David believes providing accurate and timely information to the company's leadership is integral to ESCO's ongoing viability and success.
With ESCO since 1996, Dave began his career in the public sector at a municipality. There he learned the direct impact of financial decisions on citizens and their communities. Overall, this experience shaped his entire outlook on financial management. The philosophies and values he gained throughout his career are rooted in his daily functions at ESCO. These include organizational leadership, self-regulation, financial integrity, and sustainability to contribute to local and regional economic growth and development.
During his time working for the city of New Brighton, David was the main contributor, awarded the Certificate of Achievement for Excellence in Financial Reporting.
David graduated from Herberger Business School at St. Cloud State University and was awarded a Bachelor of Science in Accounting from the Association to Advance Collegiate Schools of Business.
Lastly, an ideal day for David is traveling far away and snorkeling in the ocean among neon-colored coral reefs, hiking on snow-covered trails, or perhaps even sinking a putt on the island green. Additionally, he enjoys fishing – with oars or augers and "lighting the lamp" in his men's hockey league. David treasures time with friends and family, especially when it involves experiencing the vast array of cultures and cuisines worldwide. After a day chock-full of activities, David enjoys winding down with a riveting crime or mystery novel.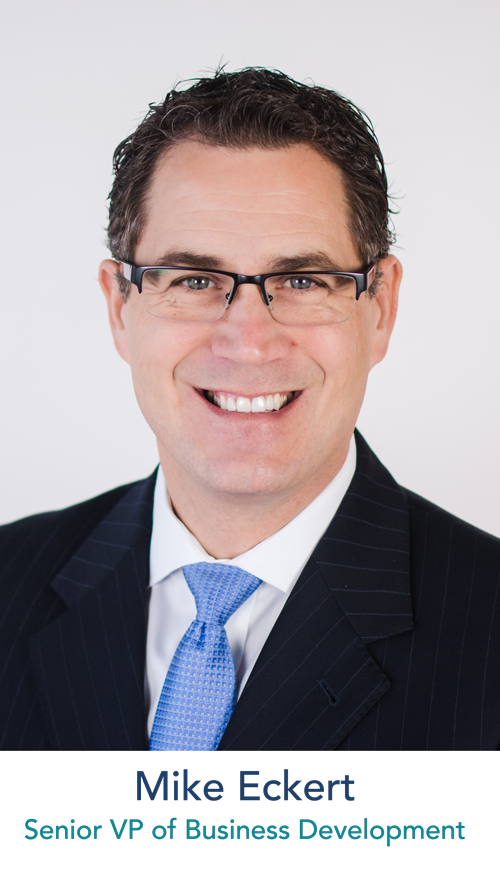 Mike is the Senior Vice President of Business Development at ESCO. He consults with medical practices to maximize their business growth, profitability, and operational excellence. He believes there is a powerful connection between passionate medical professionals, strong business solutions, and a successful patient experience.
Mike has been in the medical industry for 27 years, with the last 23 years in the hearing healthcare industry. He has a unique prospective in hearing healthcare, having been on both the manufacture/industry side as well as the retail side. He has earned many titles, which include: Managing Director (for various wholesale and retail businesses), Business Consultant (for top medical practices and executives), Sales Management, and Sales Executive. He has presented to both small and large groups on various topics ranging from technology advances to business KPI's.
Mike holds a degree in business administration from the University of Minnesota Duluth with a double concentration in marketing and management.
Lastly, Mike, his wife Stacey, and their two children Jordan and Sydney enjoy boating, fishing, and golfing.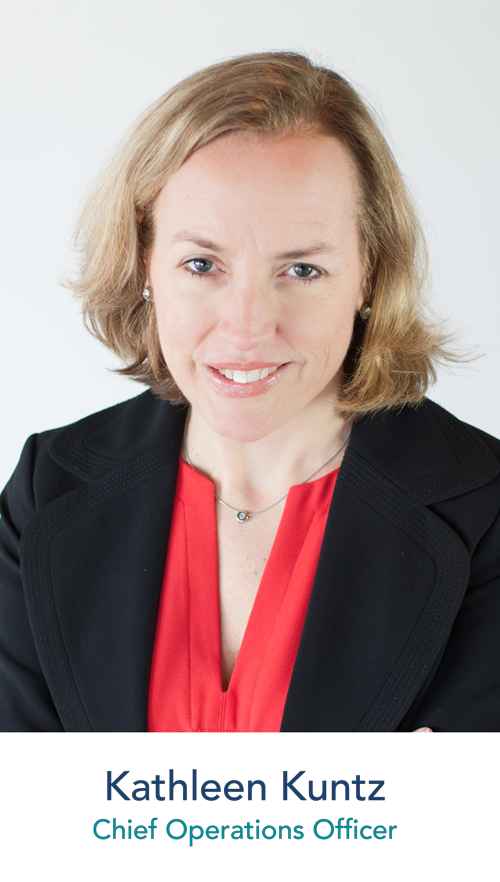 Kathleen is the Chief Operations Officer at ESCO. She works with hearing health practitioners, and her team to ensure all customers are treated with respect and care when working with ESCO.
Kathleen believes customers who actively use their hearing devices to socialize and be a part of their families and communities, will find peace of mind knowing their hearing instrument is covered no matter what may happen.
Kathleen has been a part of the ESCO team since its inception, holding various positions. Over the last 25 years, she has experienced many changes in the hearing and insurance industry and is able to translate these changes to ESCO and how the business is run. She is proud to be part of ESCO's growth and success.
Kathleen holds a Bachelor of Science from Colorado State University. At home she is busy keeping up with her husband and three daughters' activities, but always finds time for a great cup of coffee and a good book. Her family's greatest passion is travel, so when she isn't working you will find her far and wide across the country and globe.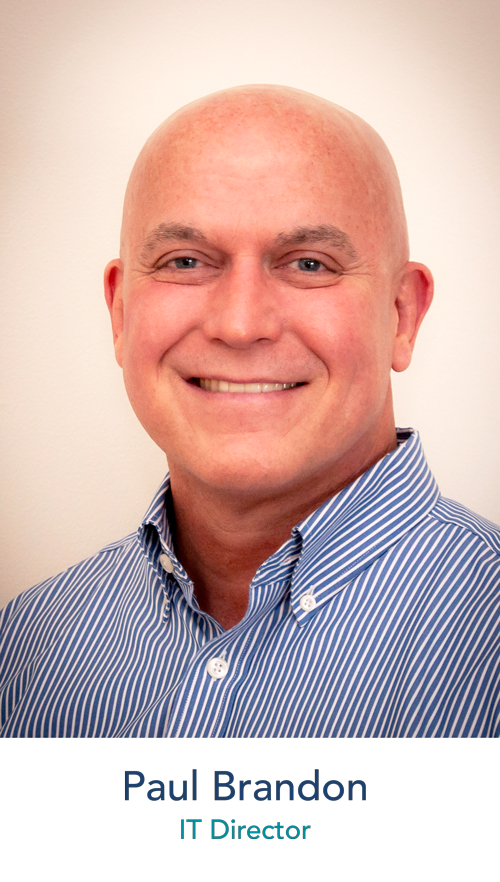 Paul is the Director of Information Technology for ESCO. He believes IT should be a business enabler that provides a secure, stable, user-friendly and cost-effective environment for business success. He oversees every area of our IT infrastructure and IT operations including servers, network, firewall, databases, websites, and user PCs.
Paul has a BS degree from North Central University, is a certified Project Management Professional (PMP), and is currently working on obtaining a Certified Information Systems Security Professional (CISSP) certification. Paul is also a graduate of the UnitedHealth Group Leadership Academy as well as the Minnesota High Tech Association (MHTA) ACE Leadership Program.
Paul has over 20 years of experience in IT including roles at UnitedHealth Group, Cargill and Boston Scientific. His expertise is with Windows servers and desktops and his background includes robust experience with multiple Database Management Systems, SQL query & database design, web application development, and basic Swift and XCode iOS mobile app development.
Paul has an adult son (who is also in IT) and Paul's hobbies include working out, roller blading, snorkeling, hiking, traveling and watching movies.
What people are saying...
"Wonderful young person answered my call and all of my questions. She got me up to date with what I should look for when the next bills are sent out, as well as checking to be sure that you had received my payment for this year. She was polite and friendly; I appreciated her time and effort to be sure that everything was okay with me and your company. She deserves your praise of her, continuing good work with your customers."